Internetis lööb laineid koloriitne 70ndate strippar Tanqueray, kes jagab kirevat elulugu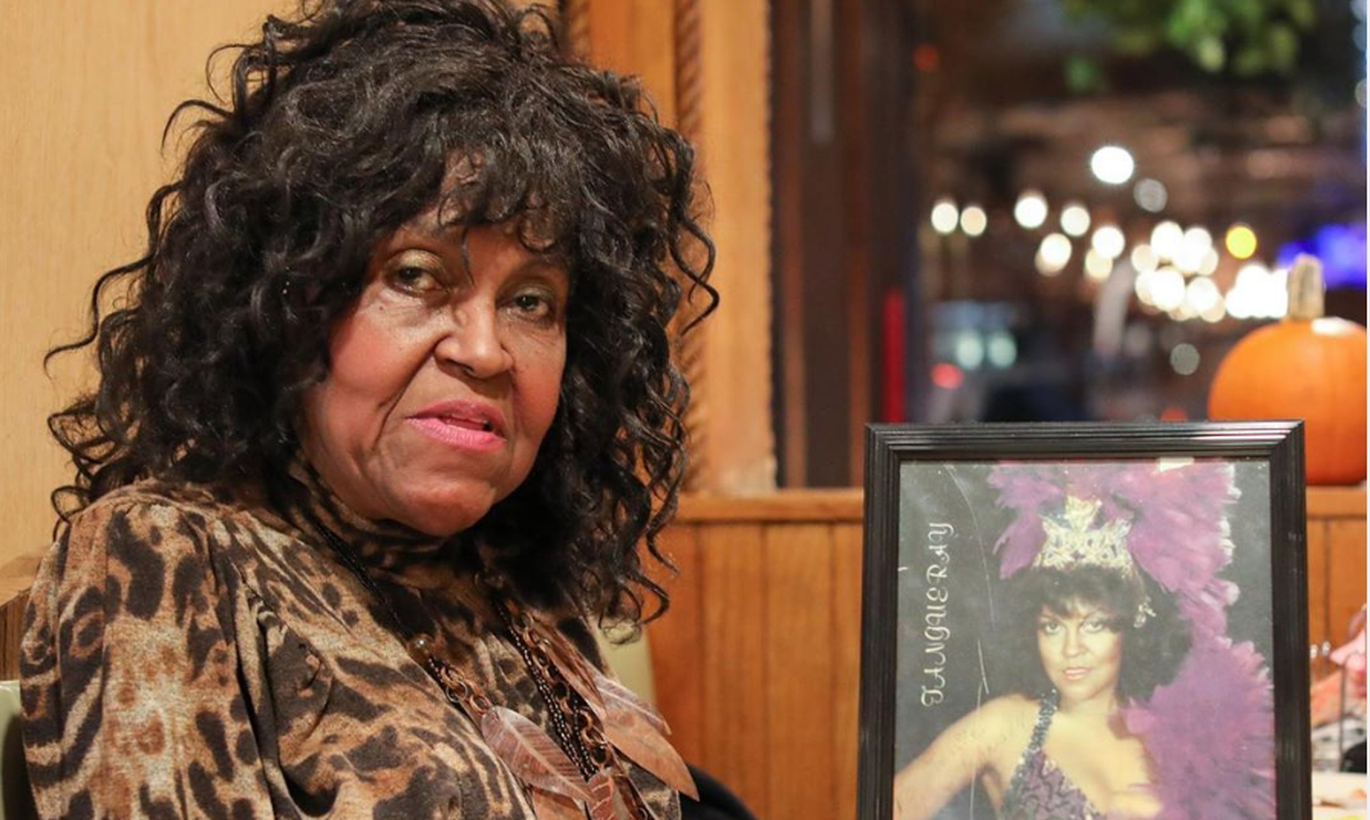 Veidrikust suurlinnadaam Tanqueray on internetis tuntust kogunud tänu oma kirevatele lugudele elust stripparina 70ndate New Yorgis. 
Tanqueray jagas oma värvikirevat elu maailma ühes tuntuimas  NY inimesi portreteerivas blogis «Humans of New York».
Naise mälestused pakkusid nii humoorikat lugemismaterjali, et blogi jälgijad nõuavad naiselt nii elulooraamatu avaldamist kui ka Netflixi sarja. 
Tanqueray pajatused sellest, kuidas ta 70ndatel stripparitele kostüüme õmbles, jäid silma ka kuulsustele nagu Hilary Swank ja Jennifer Garner.
Tanqueray kirjeldab postituses oma elu: «Minu stripparinimi oli Tanqueray. 70ndatel olin ainus mustanahaline tüdruk, kes teenis sama palju raha kui valged tüdrukud. Ma tantsisin nii paljudes maffia klubides, et sain itaalia keele selgeks.»
Naine lisab: «Mu sõber Paris istus varem baariletil ja müüs varastatud riideid firmadelt Bergdorf & Lord ja Taylor... Nii et mul oli linna kõige parem riietekollektsioon...»
«Madame Blanche kontrollis toona kõiki töötavaid tüdrukuid. Ta oli nagu internet ja temalt võis kõike saada, mida soovisid. Ja kõik maailma võimsaimad mehed käisid tema juures, sest ta ei paotanud kunagi suud,» jätkas naine teises postituses.
«Madame Blanche saatis alati mu parima sõbranna Vicki presidendi juurde, kui mees New Yorki külastas. Ja ärge jumala eest tema nime siia kirjutage, sest ma ei saa endale advokaate lubada!» 
Online-kataloog «Humans of New York» alustas New Yorgi inimeste jäädvustamist 2010. aasta suvel. Blogi eesmärk on jagada suurlinnas elavate vahetute karakterite pilte, tsitaate ja lühilugusid. Nii saab kogu maailm iga päev osa tavaliste inimeste lugudest ühes Ameerika suurlinnas.